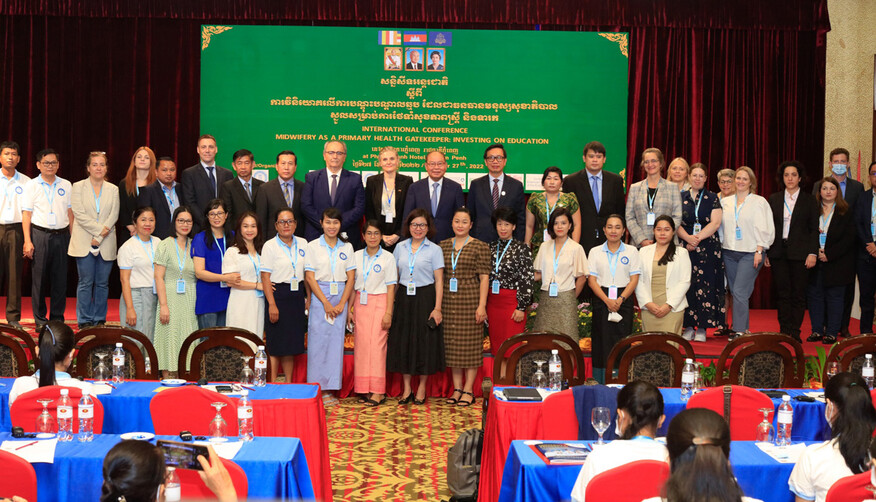 SafeMa International Conference in Phnom Penh
On 27th October 2022 the SafeMa International Conference was organized by the University of Health Sciences (UHS) in Phnom Penh, Cambodia.
The topic of the conference was "Midwifery as a Primary Health Gatekeeper: Investing on Education". The conference was held with great success since it gathered many participants from Greece, Denmark, Vietnam and Cambodia.
The main Scope of the conference was to present health trends and challenges in maternal and newborn health in the SEA Region with an emphasis  on the role of midwifery and the necessary educational processes that need to be introduced the role of the EU in the framework of its external strategy.
The International Conference was presided over by His Excellency Professor Mam Bunheng, Minister of Health and Chairman of the Board of the University of Health Sciences (UHS), Ms. Flora Bertizzolo, in charge of Education and Skills of the European Union in Kingdom of Cambodia, and Prof. Emmanouil. Pikoulis, Dean of School of Health Sciences of National and Kapodistrian University of Athens and Chair of Safema Project Coordination.