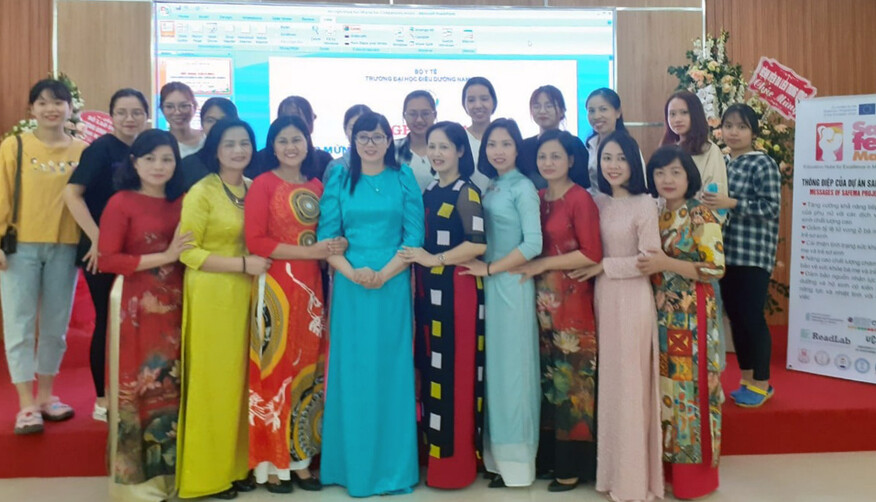 Nursing Conference and SafeMa infoday at the Nam Dinh University of Nursing
On the occasion of the 60 years of the university foundation, the Nam Dinh University of Nursing has organized a Nursing Science Conference on the theme: "Developing midwifery human resources for international integration".
The Conference provided a great opportunity to disseminate the SafeMa project objectives and activities to a specialized audience in Vietnam. In parallel to the Conference, an infoday on the SafeMa project has also been held.