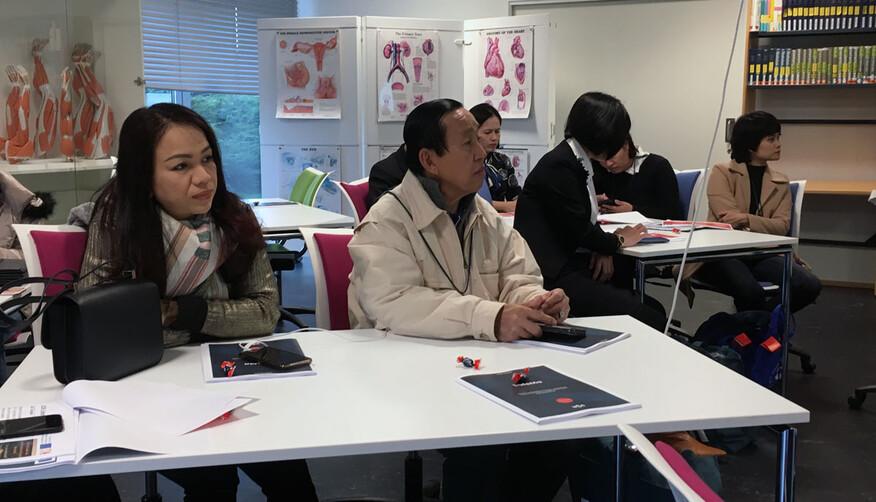 SafeMa Study visit at the University College of Northern Denmark
The second SafeMa study visit was hosted by the University College of Northern Denmark (UCN) from 18 to 20 November 2019 in Aalborg, Denmark. This visit presented the UCN Midwifery Programme and the Reflective -Based Practice Learning (RPL) and thoroughly discussed the methodology and contents of the SafeMa curriculum. The following themes were explored:
Evidence-based practice in midwifery
Midwifery in the community – family forming and breastfeeding / the role of the father
ICM and human rights. Ethics and obstetric violence.
Post-partum haemorrhage
Information literacy – supporting research awareness, academic structure and competence
Activities related to SDGs
The presentations of keynote speakers as well as the SafeMa Literature compendium were particularly useful.
Study visit participants also visited the labour ward of the Aalborg University Hospital, where they discussed the theme 'Clinical simulation as a base for reflection' as well as the UCN Global Sustainable Lounge at Health Studies and had the opportunity to look at the UCN library operation as well as the Student and staff support in administration and the Student mobility stand.